Easy Homemade Halloumi Cheese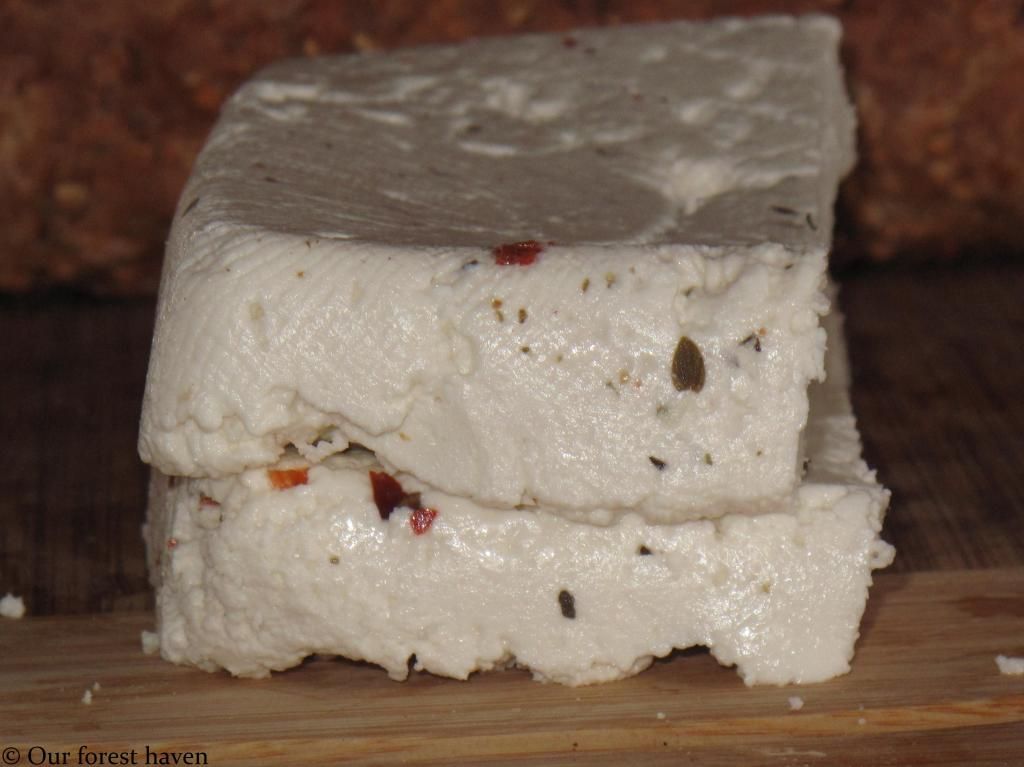 Halloumi is delicious. It's delicious on it's own, fried, in salads, on patty melts (see my recipe for patty melts with Halloumi) and with just about anything. It's also pretty darned easy to make.
Traditionally Cypriot Halloumi is made with unpasteurized goat and sheeps milk. Which is exactly what I used, but you can also use pasteurized milk if it's all you have access to, or you'd rather use it. I used a combination of recipes (all are basically the same) to make this cheese, but the one I relied on the most was Wholesome-Cook's recipe. She came up with a great way to quicken the process of making this cheese. I found that this cheese tasted even better after aging in it's brine - it's one cheese you can eat right away and it's delicious but I liked it after it sat for a day even better.
Here's what you need:
1 gallon goats milk
1 rennet tablet
1 Tbsp of water
1 tsp dried Italian herbs
1/2 tsp red pepper flakes
1 Tbsp salt
For brine:
1/2 cup water
1/2 cup whey
1 tsp salt
Here's what you do:
In a stainless steel pot, bring your milk to 195 degrees Fahrenheit. You need to have a thermometer to make sure your milk is at the right temperature. Remove it from the heat.
Dissolve your rennet tablet in the 1 Tbsp of water and pour it into your milk. Stir it a couple of times and then leave the milk to sit for a 1/2 an hour.
Once the milk has set, take a spoon and using an up and down motion break up the curds and separate them a bit from the whey. Add your herbs, red pepper, and salt, and stir to combine. Let sit 10-15 minutes.
Transfer to a microwavable safe bowl and microwave on high for 2 minutes. Stir. Microwave again for 2 minutes. Stir and then microwave again for another minute. Remove from the microwave.
Set up a collander over a heavy bowl and line it with cheesecloth. Strain your whey off into the bowl. Collect your curds in the cheesecloth and hang up to drain for at least an hour. Then place the curds (in the cheesecloth) on a plate and start pressing out any whey that remains, using a heavy plate or your hands. Continue doing this until most of the water is gone from the curds.
Place the curds in a small container that they can fit tightly in and sprinkle them with salt. Mix it in, and then press the curds into the container tightly. Leave in the fridge for 20 minutes.
Remove the cheese and cut it into chunks. You can eat it right away or put it back in the fridge and let it age a little while. When returning the cheese to the fridge to age or when putting some of the cheese away to store in the fridge (it keeps for up to a week) you need to put it in a container big enough for the cheese and the brine mixture of whey and water you made. The key to this cheese is straining it good and also letting it rest and get cold, I found that it was pretty crumbly when you ate it right away and not as tight and squeaky as Halloumi should be. But the longer it sat in it's brine, the tougher it got and the better it was for frying.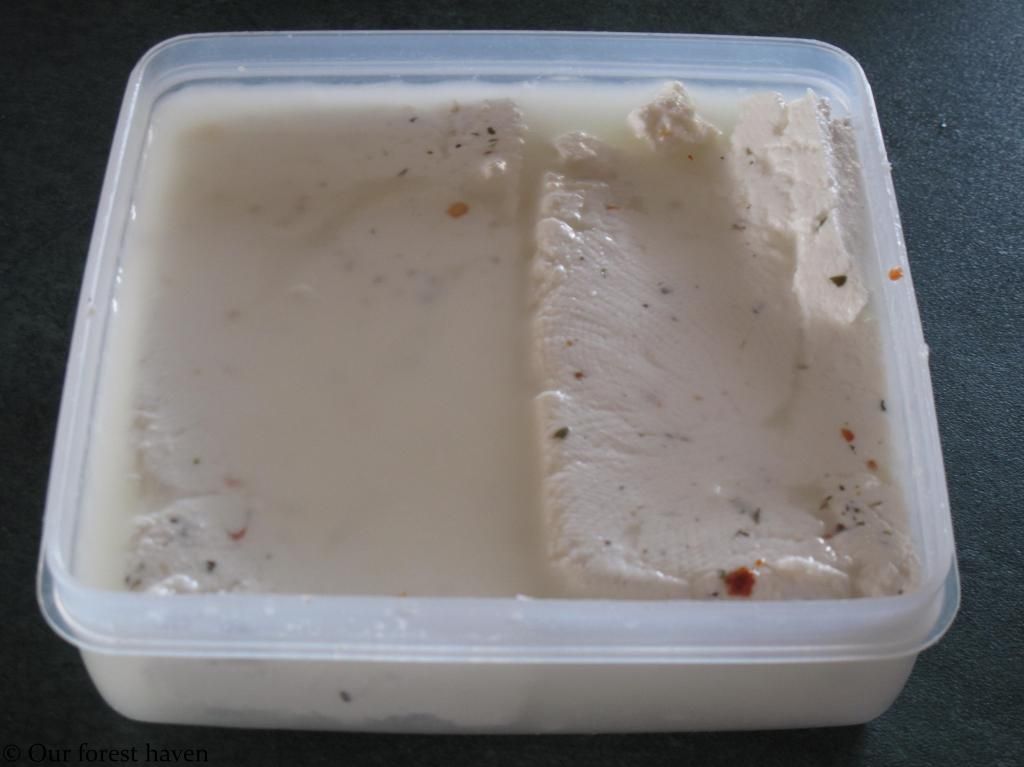 I also like that it gets a little saltier when it sits in it's brine.
I had made a fresh loaf of Sunflower seed bread and it went perfect with the fresh cheese!
In other news I got a little carried away today. I planted 216 Tomatillo seeds.
Anyone want some salsa? I think I may end up with hundreds of jars of Salsa Verde instead of a dozen.